BmoreArt: The Inaugural Contemporary Artist Retreat
BmoreArt: The Inaugural Contemporary Artist Retreat
Art H(e)aven: The Inaugural Contemporary Artist Retreat by Cara Ober
Published August 19, 2016
Can a divided art community come together across barriers of education, experience, race, age, class, and gender and begin to heal itself? What happens when you take artists out of their element and place them in close proximity for four days and three nights?
The Contemporary, Baltimore's nomadic and non-collecting museum, took Baltimore's art community a few steps forward when they invited 50 local artists, along with 25 national arts consultants including critics, curators, gallerists, and collectors, for three days of intensive professional development, community building, and networking. Their inaugural retreat was free for all selected artists and included transportation to and from the center, lodging, and all meals.
The retreat was hosted at the bucolic Pearlstone Center, a Kosher retreat and working farm, located just outside Reisterstown, MD, about a twenty-five minute drive outside of Baltimore. Once artists arrived, they found green rolling hills, lots of hand painted murals, comfortable cabin and dorm accommodations, fresh vegetables, chickens, baby goats, and, eventually, each other.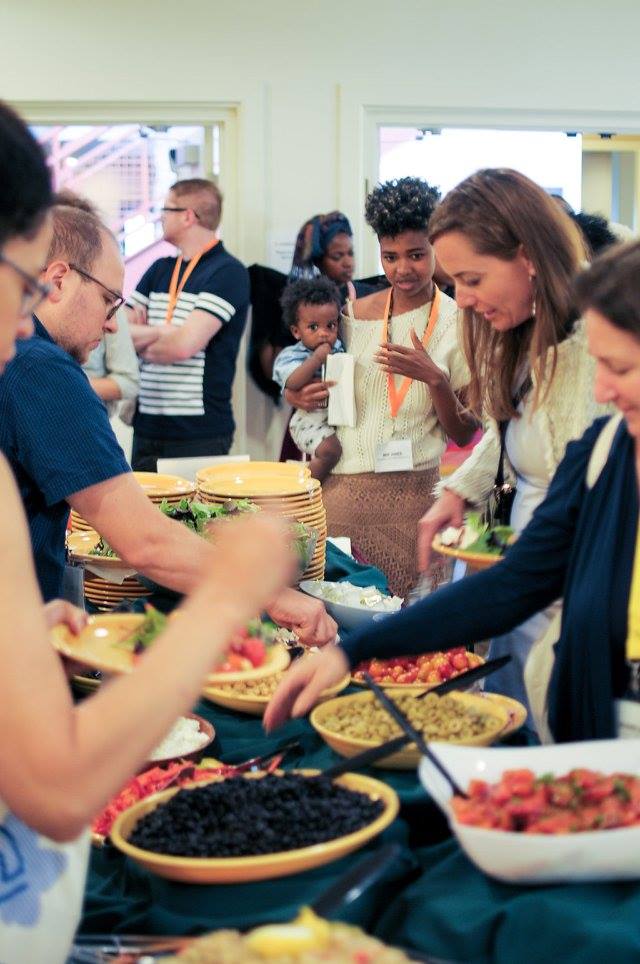 In his Art F City recap, Michael Farley half joked, "I was never one of those children who made lifelong friends and happy memories at a summer camp, but I think The Contemporary has more than compensated for that." The 'art camp' environment, secluded, woodsy and rural, felt, in many ways, like an opportunity to reinvent the 'Meatballs' era concept – where color-coded lanyards represented levels of access in the art world and evening happy hours were the reward for hours of intense listening.
Read the entire article here: http://bmoreart.com/2016/08/art-heaven.html